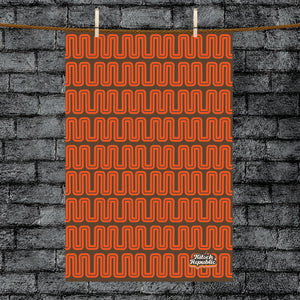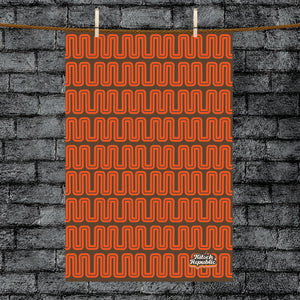 On Sale
GM Bus Tea Towel - Orange/Brown GMPTE
Looking for something amazingly retro, and also a nod to transport in Greater Manchester?  This could be the tea towel for you.

This GMPTE limited edition Manchester Themed tea towel is my absolute favourite!  Ad a splash of colour to your kitchen and some retro 1970s vibes with the Mblem in it's 1970s glory.

*Mblem used with permission from TfGM
Key Features:
* Large size - 71cm x 46cm

* Made from 70% Cotton / 30% Polyester

* Vibrant print
* Hanging Loop
* Made in the UK
GMPTE was launched in 1974 covering the Greater Manchester areas:

Stockport, Manchester, Trafford, Salford, Tameside, Rochdale, Bury, Bolton. The busses in the 1970s and 1980s were orange and brown, and this tea towel is a nod to that era.