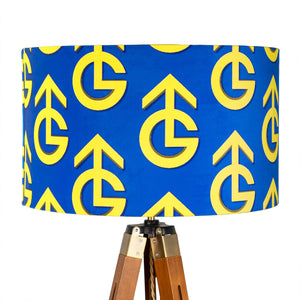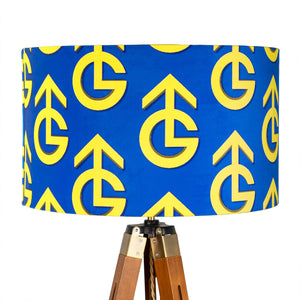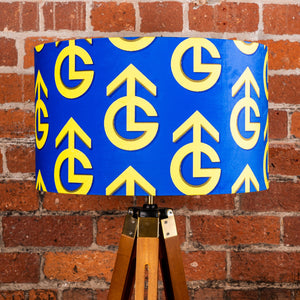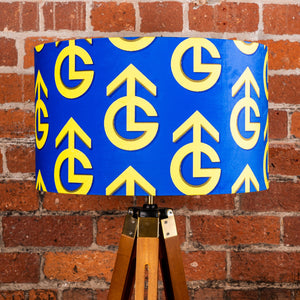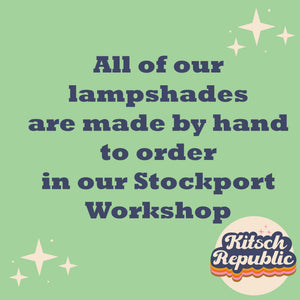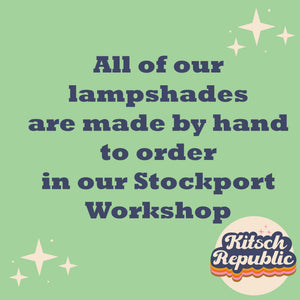 On Sale
Granada TV Manchester Lampshade
Granada is the iconic symbol of the North West's TV station and maker of many iconic programmes during it's productive years, including World In Action, Brideshead Revisited, The Jewel In The Crown and of course Coronation Street

Merging to become part of ITV in 2004, sadly Granada TV is a thing of the past, but the logo brings back so much happy memories and is instantly recognisable to those who lived in the area!
As part of the 'Lighting Up Manchester' range, this lampshade features the retro TV Logo.  Design created under licence from ITV.
This shade has been made as part of the Lighting Up Manchester Exhibition on Deansgate, Manchester.  The installation was featured during October/November 2021.

We have four sizes of lampshade available in this design:

25cm Diameter x 21cm High (10" X 8")
30cm Diameter x 21cm High  (12" X 8")
40cm Diameter x 25cm High  (16" X 9.5")
45cm Diameter x 25cm High (18" x 9.5")

This shade is also available in both ceiling and table/standard lamp configurations, please choose your required orientation on adding to you basket from the dropdown options.
Safety Information:
Bulb Advice-It is recommended to use low energy bulbs with your lampshades. Low energy bulbs will utilise less energy and are cool to the touch, thus avoiding the problem of scorching shades and ceilings.
Testing - Our lampshade materials have been tested and passed the glow wire test performed by the Lighting Association.