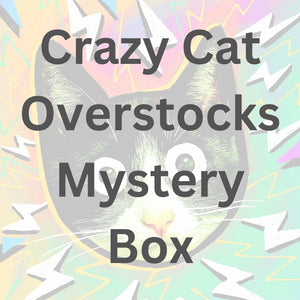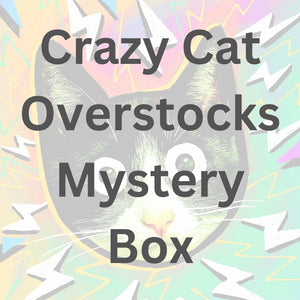 On Sale
Cat Mystery Box - Overstocks Box
Welcome to the Kitsch Republic Cat Mystery Box Overstocks Edition!

A mix of overstock cards, art prints, notebooks, coasters and other items from previous limited edition cat mystery boxes.
Only a small number available.
Please note that these overstock boxes do not include P&P - this is added on at checkout based upon total weight of your order.  Max P&P is £3.95
The box contents are themed around Cats, the packaging box itself will not be themed and will be plain, with the high cost of printing cardboard boxes we have decided to keep all of the value in the products inside the box itself rather than the packaging.
5-7 working days for despatch.