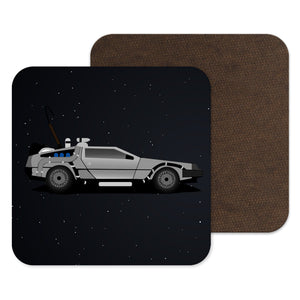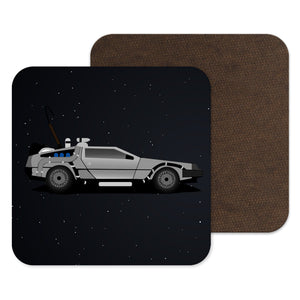 On Sale
Delorian Car Retro Film Coaster
We are absolutely obsessed with all things Retro, especially retro film themed homewares, and especially gifts that nod to the 80s! Add a blast from the past to Back to the Future with these Delorian inspired coasters.  Drinks mats which will hit you with a blast of nostalgia!
Influenced by the iconic car in Back to the Future, these really bring futuristic nostalgia to your coffee table!

Our coasters are high quality, high gloss, and a perfect addition to any desk, coffee table, and are highly giftable, and affordable!
Coaster Features
9cm square
Heat, water and fade resistant
Made from hardboard and are FSC Certified, can be recycled
10% of the material used to make them derived from sawmill waste