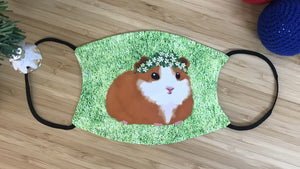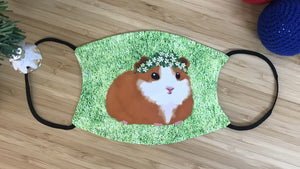 On Sale
Hamster Facemask / Face Covering
Now that masks are back, we have decided to put a small number back available in our online store.  We all need to use them, so why not have a fabulous one!
Each mask contains a small pouch which fits a PM 2.5 filter that helps to filter out small dust particles and water droplets.
Each mask has 2 x PM2.5 Filters included
The mask itself is reusable and washable (filters are not washable or reusable)
Elastic ear loops are adjustable with plastic fixtures to help create a tight and firm fitting to the face
PLEASE NOTE THAT THESE ARE NOT MEDICAL MASKS AND SHOULD NOT BE USED AS AN ALTERNATIVE TO MEDICAL MASKS.
Adult Size