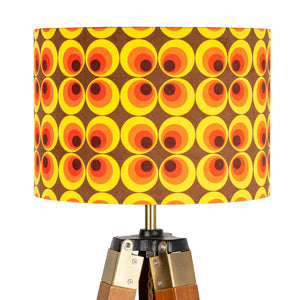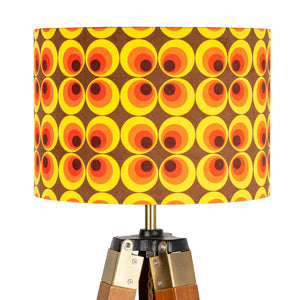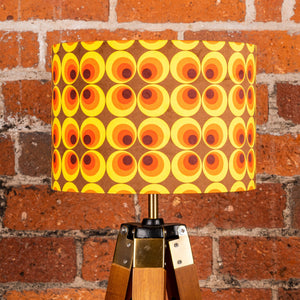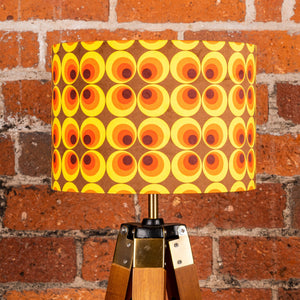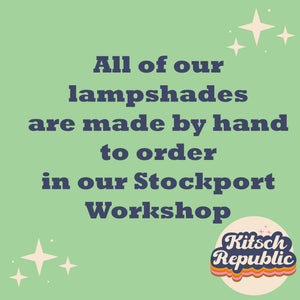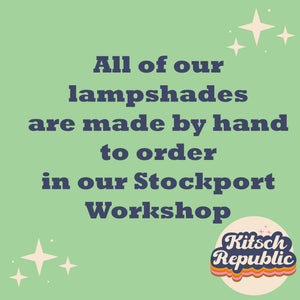 On Sale
Orange Brown Retro Vintage Style Lampshade
Orange is our favourite colour! Add a bit of brown and you have a 1970s inspired masterpiece! Midcentury modern, in a bright and cheerful design!

We love the seventies look, and this lampshade would be a showstopper in a retro and vintage style home!

The shade is made using this amazing print velvet fabric, perfect to add something a little bit different to your lighting. 

We have five sizes of lampshade available in this design:

25cm Diameter x 21cm High (10" X 8")
30cm Diameter x 21cm High  (12" X 8")

40cm Diameter x 25cm High  (16" X 9.5")

45cm Diameter x 25cm High (18" x 9.5")
50cm Diameter x 30cm High (20" x 12")
Safety Information:
Bulb Advice-It is recommended to use low energy bulbs with your lampshades. Low energy bulbs will utilise less energy and are cool to the touch, thus avoiding the problem of scorching shades and ceilings.
Testing - Our lampshade materials have been tested and passed the glow wire test performed by the Lighting Association.